Reviews and praise for Sheila Chandra's books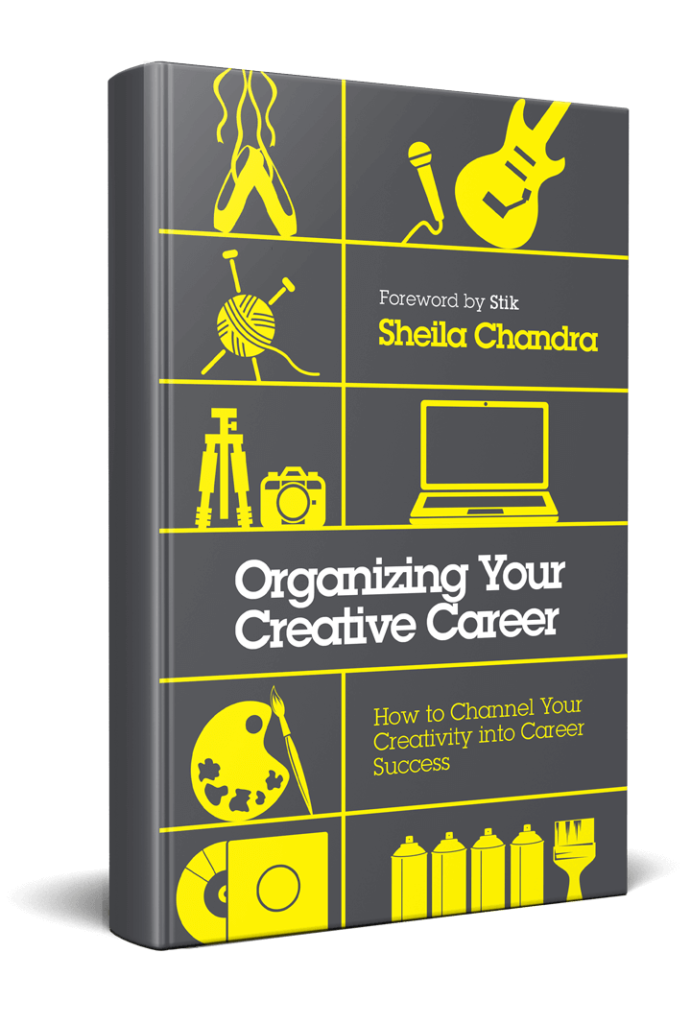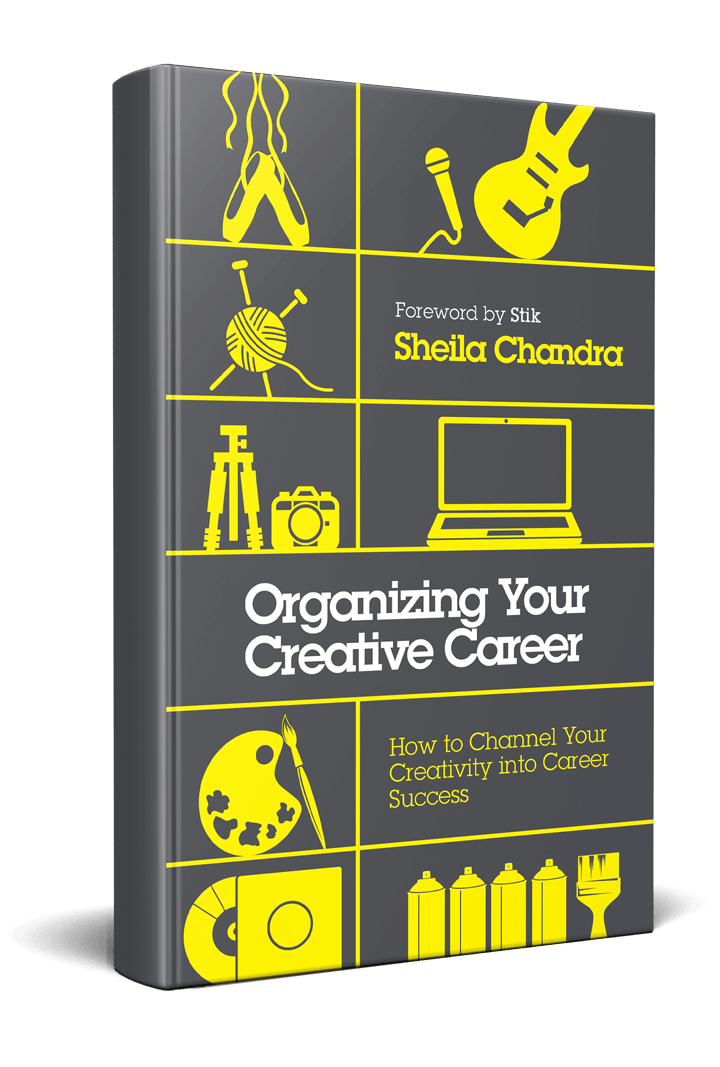 "Organising Your Creative Career"
"So much financial anxiety, substance abuse and general bewilderment could be spared if this practical empathic advice was more widely available. …offers the reader a highly intelligent consultation with a world-class artist [and] a map to building a solid foundation for your artistry."
Katie Rose – fRoots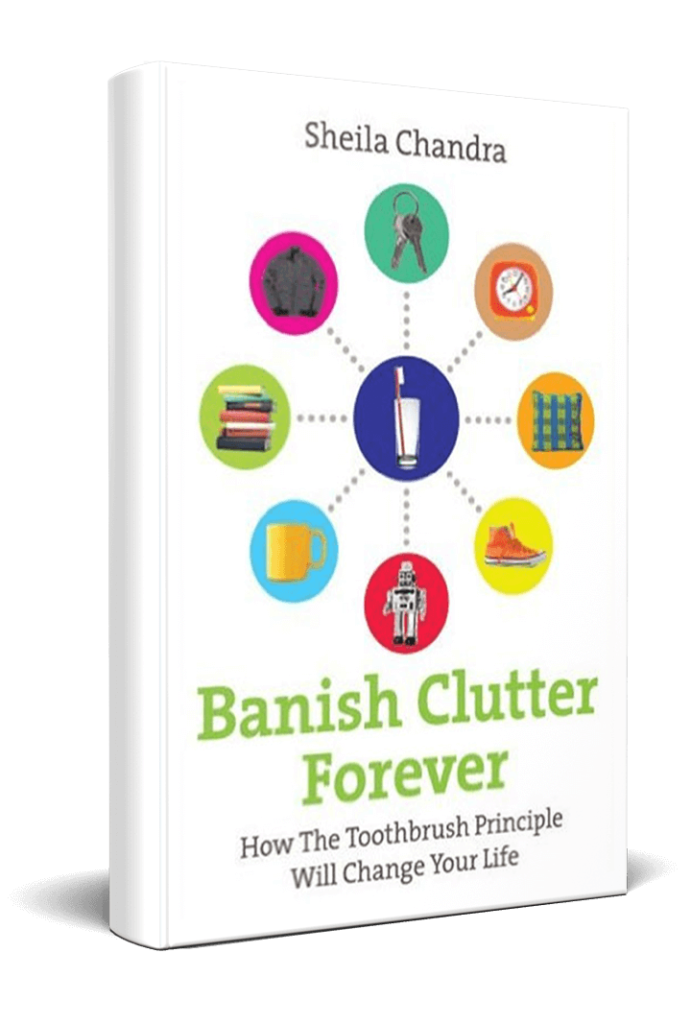 Does it work? Yes! I feel… I know where things are.
Kate Baily – Sunday Express
Praise for 'Organizing Your Creative Career' on Amazon
The book is a veritable bible of helpful tips and ideas to turn someone from a walking disaster zone into a streamlined and employable creative powerhouse.
Praise for 'Banish Clutter Forever' on Amazon
Before reading this book I was so depressed as my house resembled a dump and I never thought I could fix it. Then in a last ditch attempt I ordered this book, and OMG my house is tidy 😀 Sheila Chandra is a miracle maker and I truly am forever grateful!
Indispensable for anyone considering or starting out on a possible [arts] career.
Clutter… but now under control!
This is a really helpful little book. I have found it a brilliant and inspirational and very easy to follow guide to making real, effective change. The language is friendly and human and the layout is clear and uncomplicated, with short, easy-to- take-in paragraphs and chapters.
This book has changed my life… having been the proud possessor of 'stuff' I now have nothing in my house I don't need, or love. I know where everything is, I don't lose things, I can even get my car in my garage! I am not a minimalist and never will be but this book has enabled me to see what matters to me and what doesn't and to clear accordingly. It has taken time but boy has it been worth it. Thoroughly recommend.
For someone like me, who thrives on organised chaos, this book is a gold mine!
This book will change your life!
This book is EXACTLY what I've been needing. I've been going insane in my failed attempts at organizing because no organizing advice that I've come across have targeted the creative audience with their multiple projects, plethora of supplies and all the other items that are involved when one not only works in a creative field, but runs a business doing it. This book covered all bases in a simple, straight-to- the-point manner. Highly recommended to anyone who works with their hands, whether you're juggling 20 projects, or one.
If you have ever felt overwhelmed by the amount of clutter in your home when you can never find anything you want, you need this book! It is not necessarily about throwing things away (though that helps) or even being tidy, it simply illustrates how to organise what you have so you don't waste a lot of time looking for that particular thing you thought you saw yesterday, last week, last month. An excellent book.
This was reaffirmation for me that organizing is not representative of diminished artistic creativity. Great tips on where to start and maintain. If you want to get from A to B, this will make the journey faster with perhaps less confusion.
This book is much more than just a run-of- the-mill self-help guide to better self-organisation and hoarding-avoidance… a whole range of topics are covered for the creative from career development through money/business management to personal well-being, all delivered with flair and easy to reference, concise sections. Good stuff.
It is so easy to follow the principles laid out in this book – and so intuitive. After 5 years of email clutter; sorted. Bedroom clutter; sorted. And it makes perfect sense to clear the outer storage areas (attic, garage) when you think about it. I now HAVE somewhere to store stuff. After more years than I care to remember I now feel like I am gaining control. Thank you Sheila. I cannot recommend your book highly enough!
So many wise words and real help for creative people in this book by Sheila Chandra, it was impossible not to read all in one go! No serious person working in creative industries can afford to be without this book.
Want to change your life…read this book
One word comes to mind when reading this book and that is 'genius'. I'm a fairly unorganized – well, I WAS a fairly disorganized person with lots of clutter and I wasn't sure why I would miss small tasks or not get enough work done or why I was living in so much clutter. People would tell me to use a diary and I did – but something was missing or to me, it was just the way I was. However, having read through this book and going through the exercises, I'm now becoming the person I want to be and achieving what I want.
This is a not-to-miss book. Not only does Sheila say why we have clutter but also makes a life-changing system which literally banishes clutter forever. I would not be achieving my goals without this book.